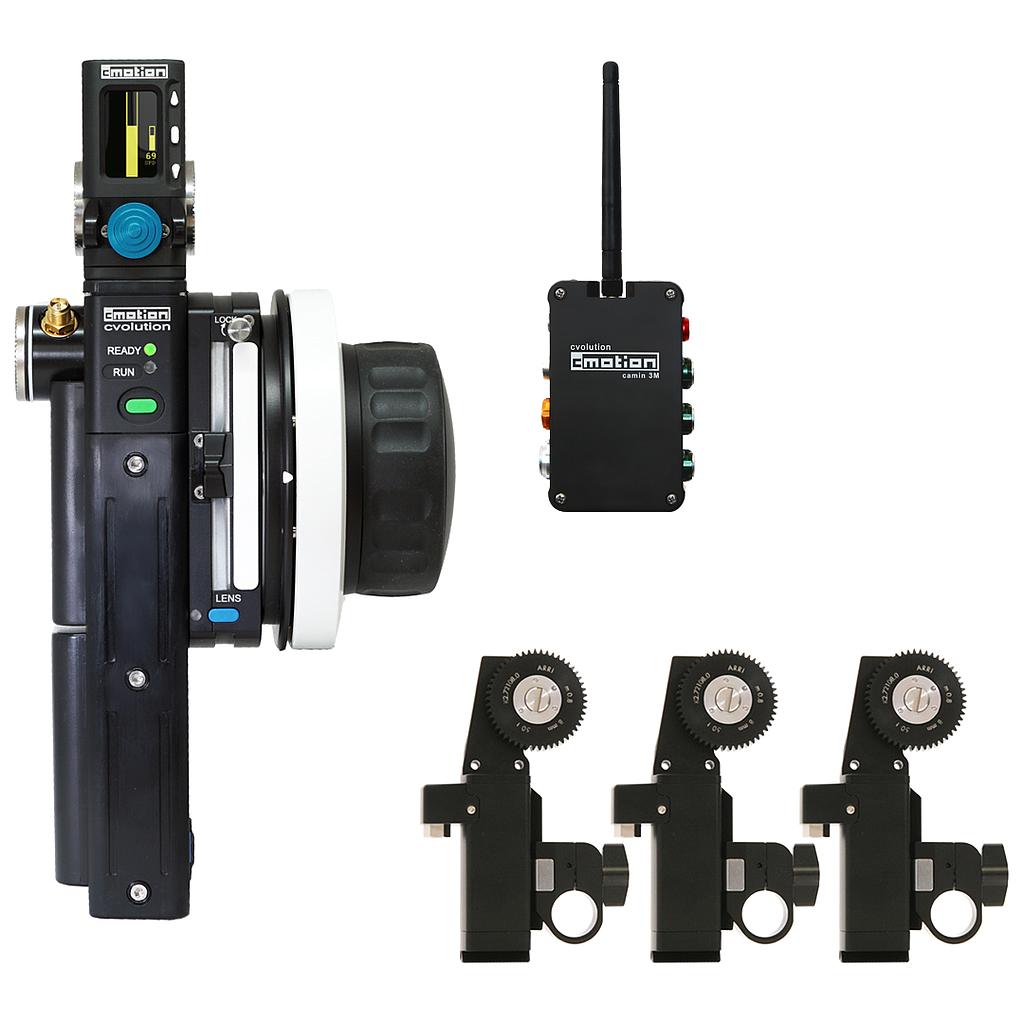 C3-Set basic (Fischer)
A091
Ready to use 3 motor wireless lens control set with basic focus knob, iris slider, zoom control and Fischer 12pin motor connectors
C3 basic set (F): This ready to use 3 motor wireless lens control set offers a professional wireless focus, iris and zoom control solution for any camera on either 15mm or 19mm support systems. The compact and lightweight camin 3M can drive up to 3 regular motors and / or up to 3 cforce motors. The hand unit comes with a basic focus knob, iris slider and pressure sensitive zoom control joystick that can be used in either right or left handed configurations. The internal display and simple interface provides quick and easy wireless access to system settings within the camin motor box.

This set includes 3 ARRI CLM-4 motor kits - at less than 20dB, CLM-4 are among the quietest motors on the market.

Set components:

camin 3M with ARRI White RF and 3 x Fischer 12pin motor connectors (incl. fastening tool for 15mm/19mm rods)
hand unit with ARRI White RF, basic Focus knob (incl. marker ring), iris slider (incl. marker strip), zoom unit

3 x CLM-4 motor kit (including 0.8m motor cable, 0.4, 0.5, 0.6, 0.8 mm gears and one gear carrier)
cstrap (neck/shoulder carry strap)

2 hand unit batteries
battery charger
D-Tap power cable
update cable with USB / Serial adapter for PC

All new cvolution sets are equipped with ARRI White wireless technology. This enables direct wireless compatibility between the hand unit and both ARRI ALEXA Plus and ARRI ALEXA Mini cameras.