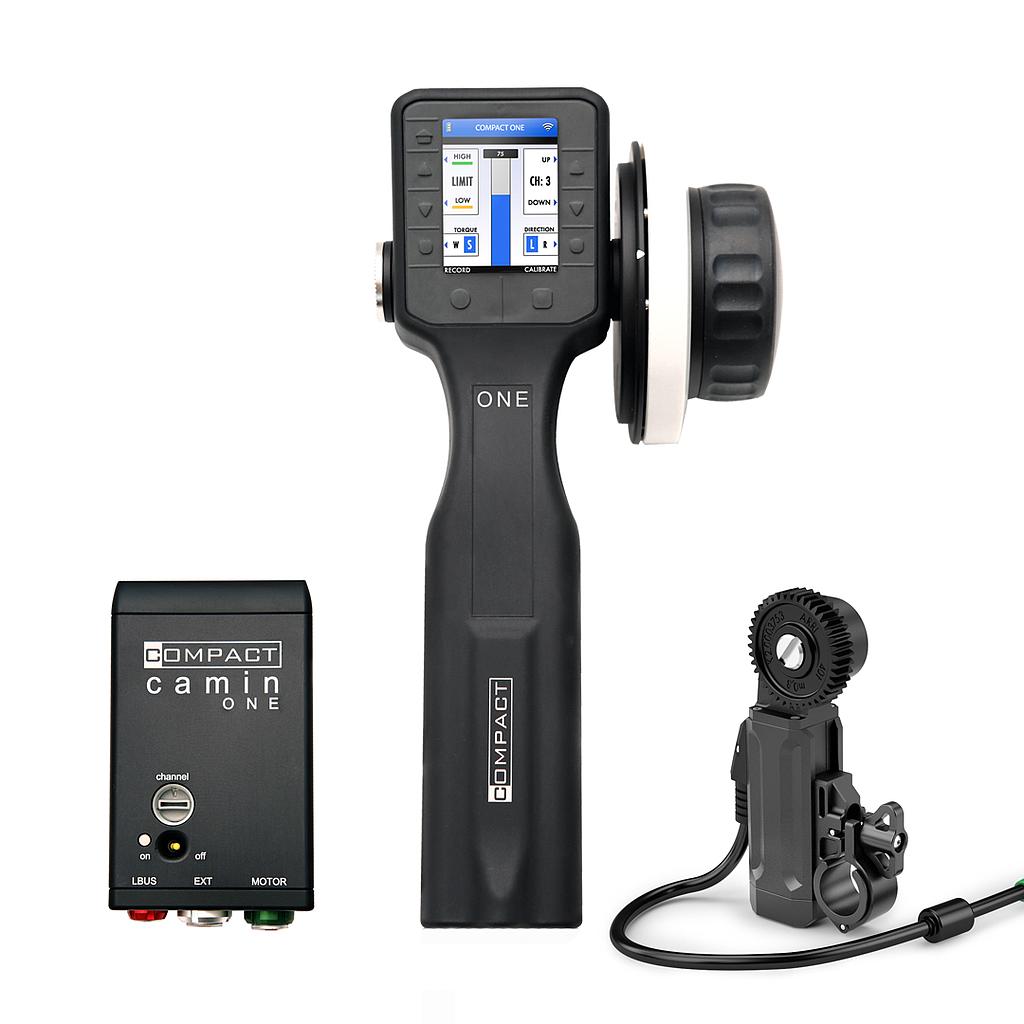 compact ONE set with CLM-5 (E)
A113
ready to shoot one motor compact ONE system with ARRI CLM-5 for light weight operation
Set includes:


compact ONE camin
compact ONE hand unit
ARRI CLM-5 motor set
2x batteries
battery charger
rod connector
5x marker rings
LRS-7 P-Tap power cable (Le 10p/m to AntB 2P/m)
compact travel case
If you wish additional power cables or start/stop cables, please contact: sales@cmotion.eu
Easy-to-use at a low price
compact ONE is the ready-to-use entry level one axis control system from cmotion. Both the camin and the hand controller follow the same design as the regular compact LCS, making it the most ergonomic system in this competitive price range.The single page menu clearly displayed on the integrated 2.3" screen guarantees an easy plug and play set-up and includes features such as automatic and manual motor calibration, adjustable digital lens limits, motor torque adjustment, direction control and run/stop command.Each compact ONE set is supplied with either a CLM-4 or CLM-5 motor. With a total on-board weight of less than 600g (with CLM-4 motor), compact ONE is the ideal system for any stabilizing system. Additional run/stop cables are available for ARRI, Blackmagic, Canon, Red and Sony.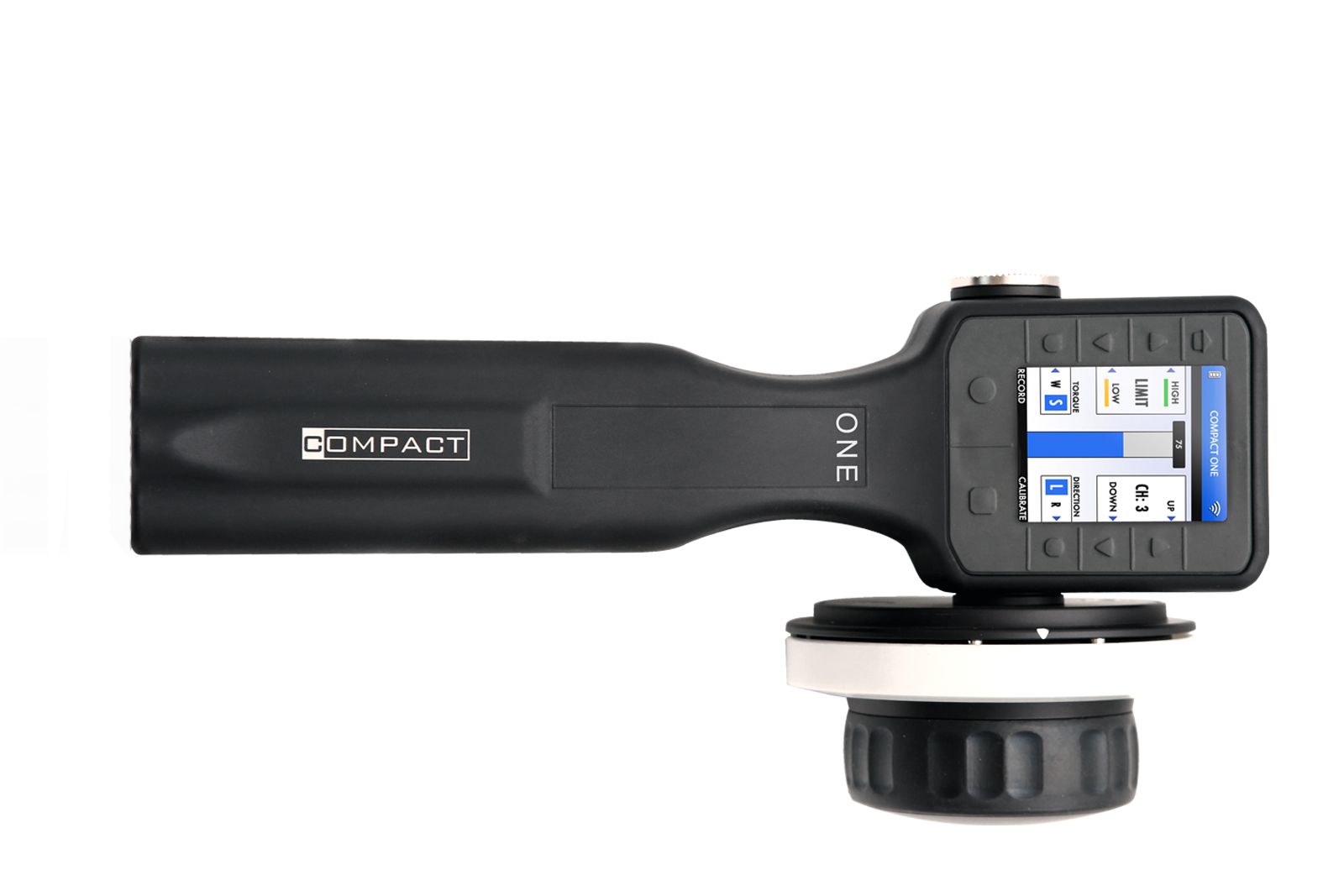 compact ONE hand unit
Constructed using quality materials and available in ergonomic configurations for either right or left handed operators, the compact LCS hand unit breaks the mould with its integrated 2.3" color screen capable of displaying data and menu options even in direct sunlight. Thoughtfully laid out function buttons make navigating the menu settings quick and easy.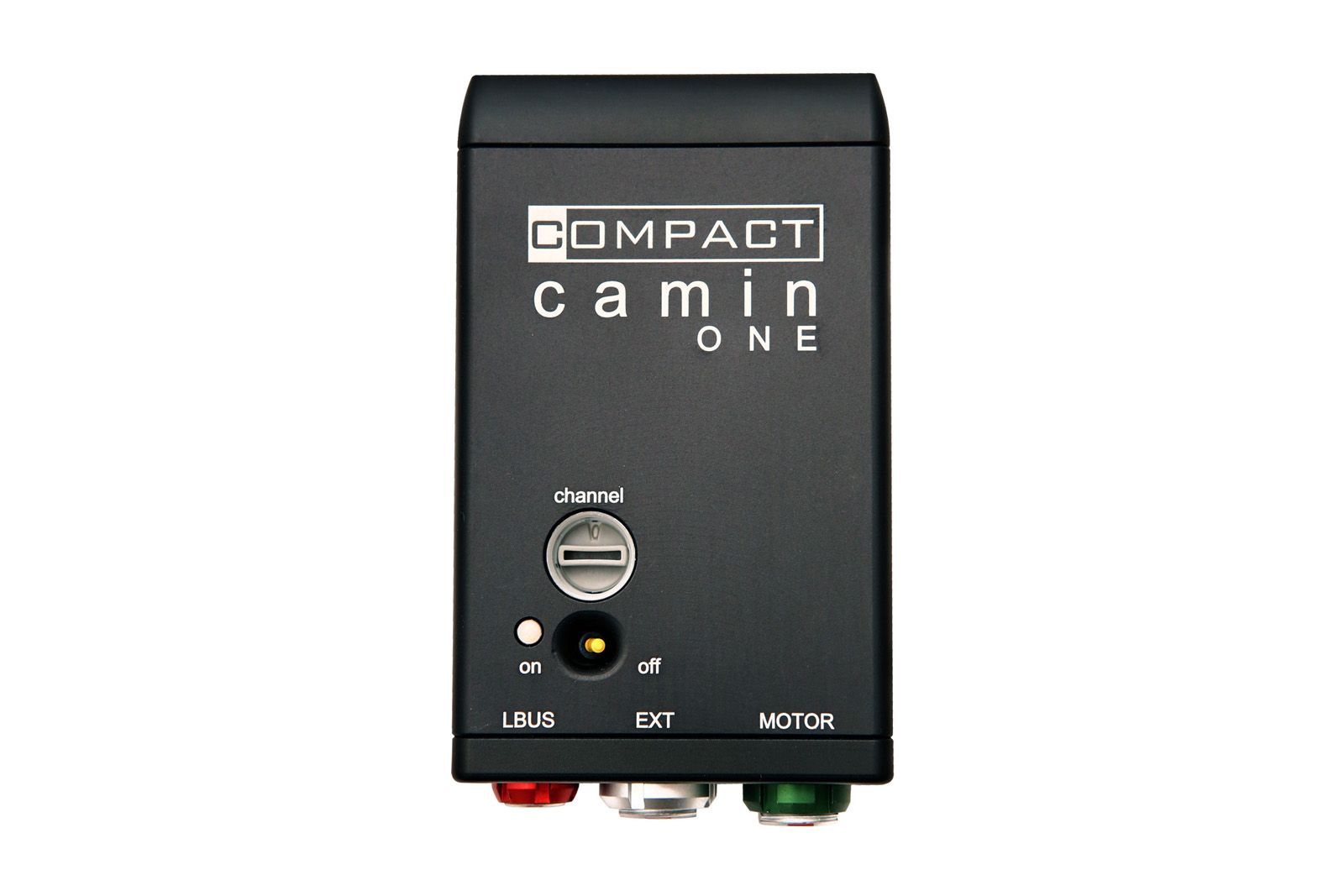 compact ONE camin
The compact camin is a small and lightweight wireless box that can be mounted anywhere on or near the camera.
Using just 3 connectors, the compact camin provides an interface for:
power

control one CLM-4 or CLM-5 motor

universal interface for camera run/stop control for  today's popular cameras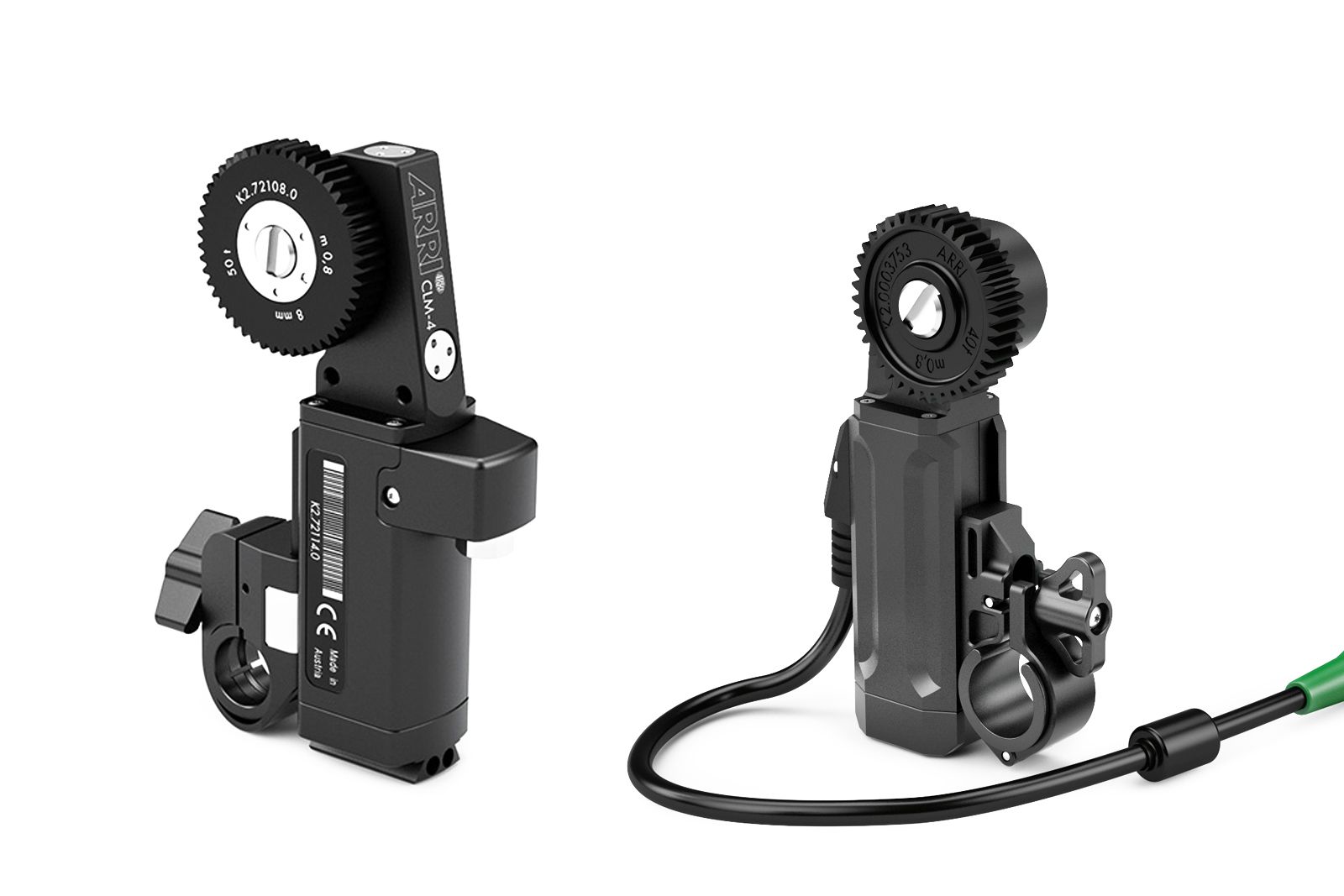 ARRI CLM-motors
The compact ONE is offering highest performance with ARRI`s CLM-motors. Operators have the choice between the small, but fast CLM-5 motor or the higher torque CLM-4 motor, to drive stiffer lenses.