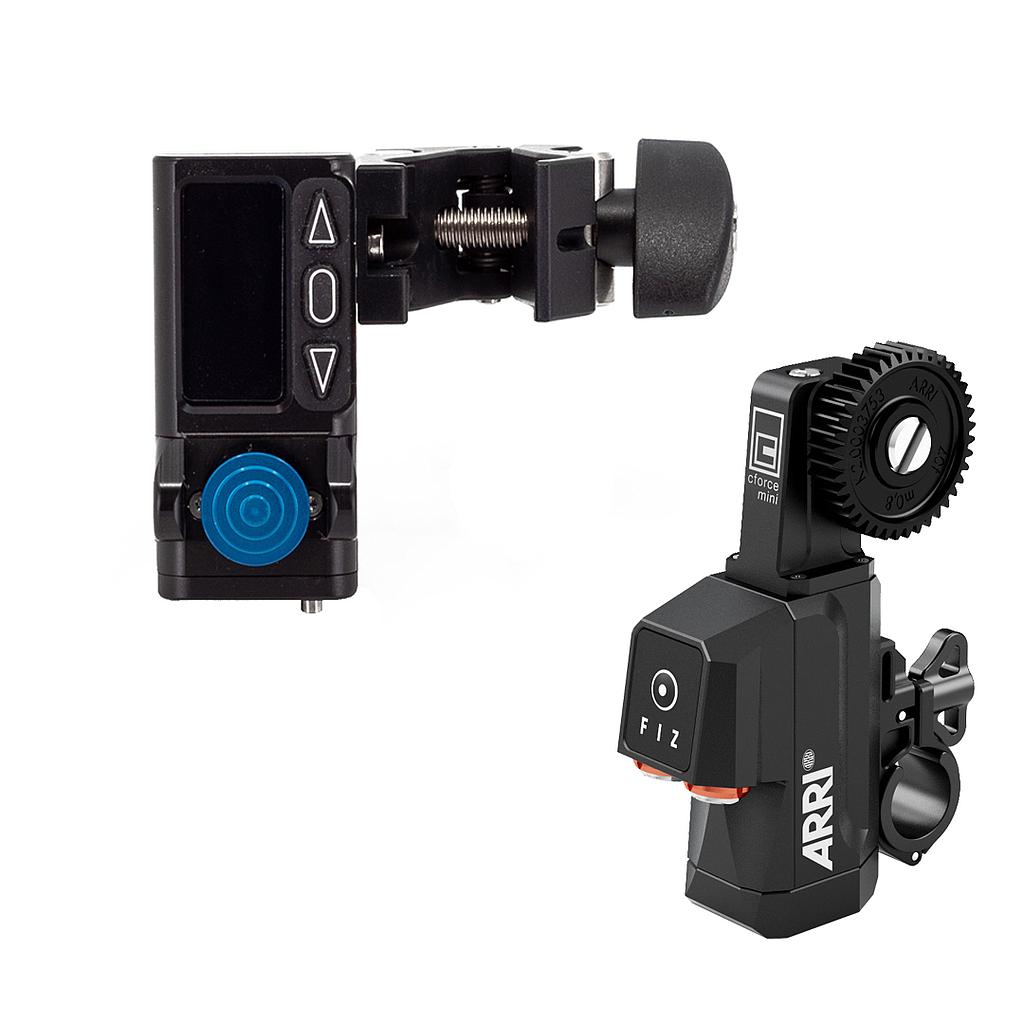 steady zoom with cforce mini
A126
ready to use zoom set including 1x steady zoom, 1x cforce mini (Basic Set 2), 1x motor cable (Le 4p/m to Le 4p/m - 1.5m), 1x power cable to Anton Bauer (Le 4p/m to AntB 2p/m - 1.2m)
Optimized zoom control for steady and gimbal operation with a clamp offering 3 axis adjustement


While cmotions pan-bar zoom was designed for classic pan-bar operations, the steady zoom is optimized to fit perfectly to any steady or gimbal application. The new designed clamp lets you place the zoom unit right next to the rod, which enables a neutral position of the thumb to comfortable control the zoom joystick.
With two additional buttons on the underside of the clamp, the steady zoom offers up to 4 userbuttons which can be assigned to camera start/stop, marker recall, ZAP (zoom as fast as possible) or lens limits. A sensitivity regulation lets you adjust the force you can apply to the force sensitive joystick to guarantee, that you only zoom, when you really want to.
The built-in LBUS connector not only provides connection to any cvolution camin, but also direct
connection with cmotion's cforce motor to create a unique and streamlined stand alone motor control solution.
The steady zoom is compatible with cforce motors, cvolution camin 3M, ARRI Alexa Plus, Alexa Mini, UMC-4, AMC-1, SMC-1 and EMC-1.
set includes:
1x steady zoom
1x cforce mini (Basic Set 2) (including

cforce mini Clamp Console 2 19/15mm

,

CLM-5/cforce mini Gear m0.8/32p, 40t

)
1x LCB-5 LBUS cable (1.5m)
1x LPS-7 power cable (1.2m) to Anton Bauer PTap