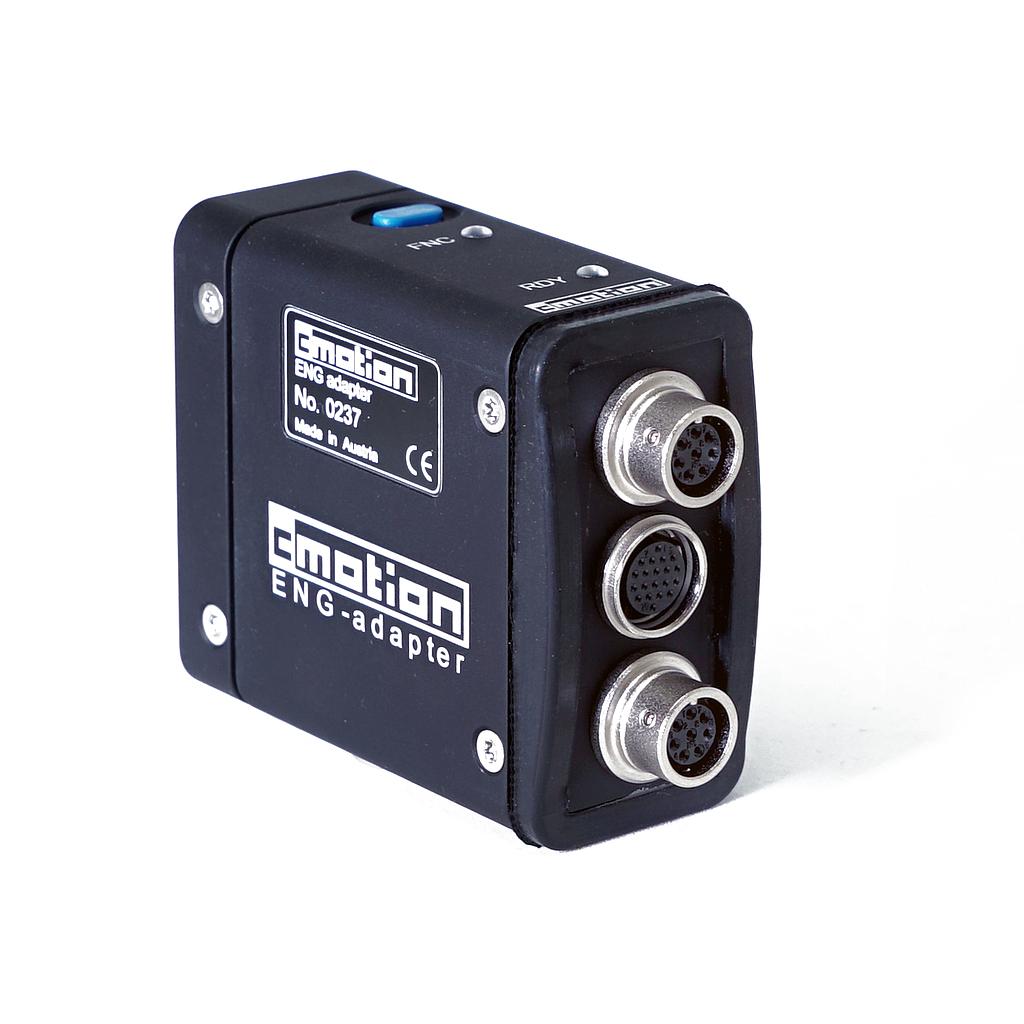 ENG-adapter for cforce (CANON 20p) FIZ incl. SONY remote interface
C02B-K16
CANON ENG adapter with SONY remote interface for cforce motors. Compatible with CANON focus and zoom broadcast demands with 20pin Hirose connectors
cmotion's ENG adapter with SONY remote interface offers the industry`s most compact and streamlined solution for controlling cine style lenses in a broadcast environment. The sleek and simple-to-use CANON ENG adapter allows The operators to control focus and zoom through familiar CANON 20pin broadcast demands but with external cforce motors that can be mounted on any cine style lens.

Up to 3 cforce motors can be daisy chained from the ENG adapter's LBUS connector and powered through the end motor from either D-Tap, RS 3pin or XLR 4 pin.

The SONY remote interface allows the ENG adapter to communicate directly with a SONY F5/F55 camera and pass the iris control through the connected fibre system where it can be controlled using a SONY RCP or equivalent in an OB truck or remote studio.

*Please note, a cvolution knob solo or hand unit is required calibrate the iris range and trigger the remote iris control firmware. It is also possible to control the iris directly with the knob solo when connected to the ENG adapter.

cmotion's ENG adapters can also be used together with existing cvolution camin, ARRI UMC or ARRI ALEXA PLUS cameras.