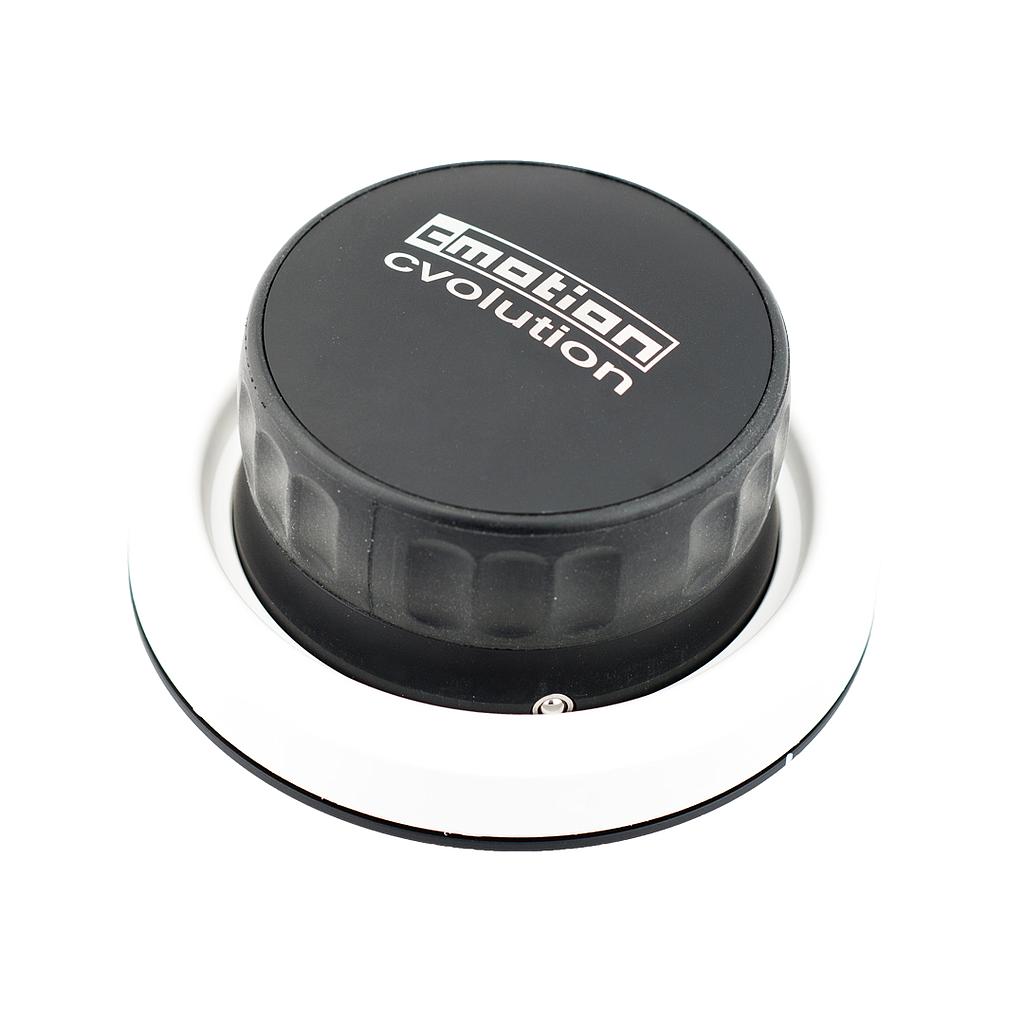 cvolution knob solo B
C0E8-K10
wired basic knob to control one motor through cbus cable
cvolution knob solo is a unique motor controller that can be hard-wired to any cvolution camin, cforce motor, ENG adapter or an ARRI Alexa Plus camera.

Compatible with a range or flexible cmotion fastening tools, knob solo can be mounted to a pan-bar for camera operator control, a lens support rod as a traditional follow focus, or just about anywhere on or around the camera.

cvolution knob solo can set the direction of the assigned motor and is switchable between focus, iris or zoom control, while a single button allows the operator to set digital lens limits where the full rotation of the knob can control a user defined range on the lens.