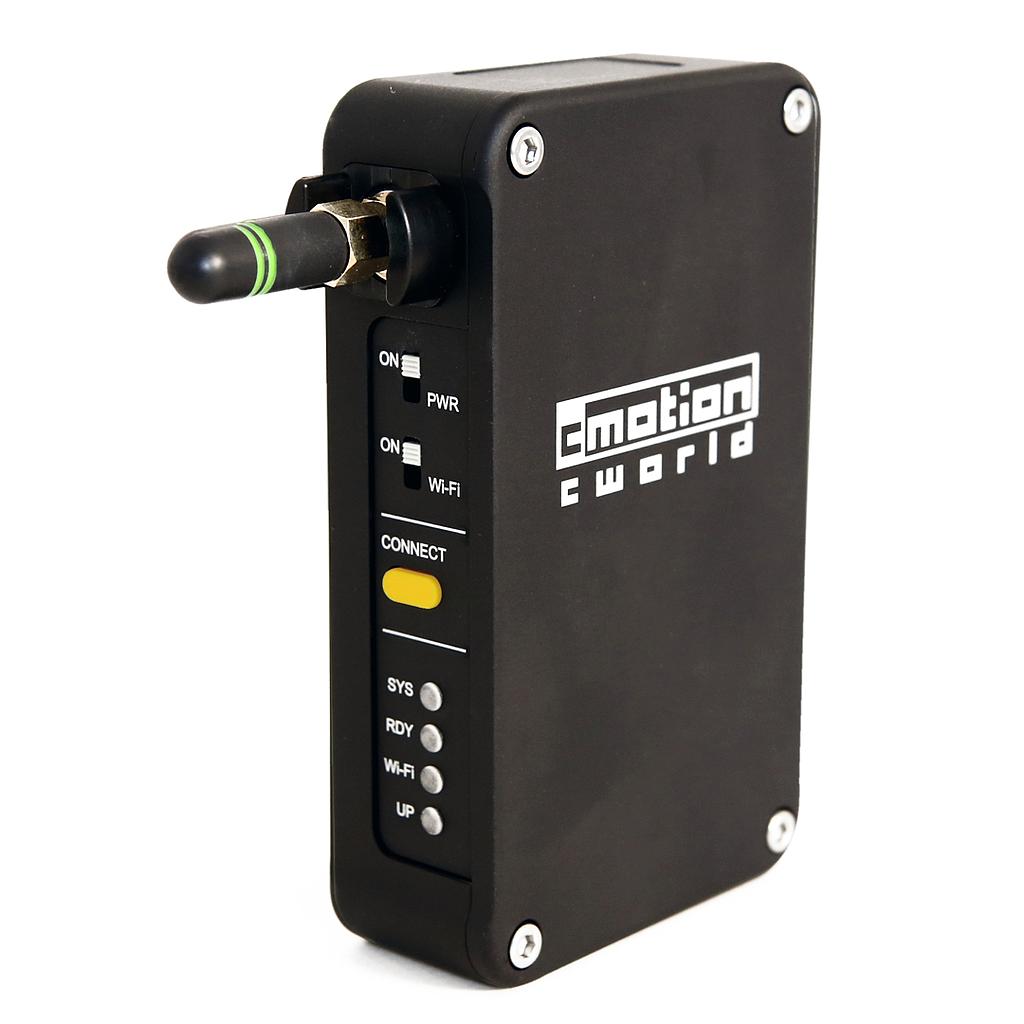 cworld cvolution set
C0I1-K05
cworld including: rod connector, clens application and rangefinder application. Only available with cvolution set
Bridging the gap


cworld is a compact and lightweight unit that creates a wireless network between professional equipment (camera / accessories) and existing smart devices. Using popular products such as smart phones and tablets, it enables you to access and change various system settings from anywhere on set. The user friendly interface allows multiple devices access to system menus, data, user guides and software update files.

Start package:

System settings: Through cworld you can do all important settings for your cvolution system, including motor settings.

System updates: cworld makes it possible to update the firmware on all your cvolution components indifferent where you are, by simply connecting the components to cworld and using the cupdate interface on your smart device. Find the latest firmware on the cmotion website.

User guidance: Saved within the internal memory of each cworld: user guides, quick guides, configuration guides and troubleshooting documents for your cmotion products. All available to be seen on your smart device.

Lens data: Using your smart device with cworld enables you to create detailed lens files for individual lenses and save them by lens name, serial number and owner. The concise lens database allows you to save individual lenses in general or user defined files for efficient lens management. It also allows you to edit existing lens files, use them as template, transfer files to and from a cdisplay II and even to share them online. Lens data files enable cmotion to offer precision engraved marker rings for your hand unit.

Lens information: cworld allows you to display an animated depiction of the lens being controlled on your smart device. Clensinfo displays each scale together with depth of field and distance data when used with Cine Tape, ARRI's UDM or cmotion's cfinder. And you can activate and deactivate auto focus functions through your smart device.

Distance read out with range finder: The cworld works as stand-alone system with cine tape for distance display through mobile devices.