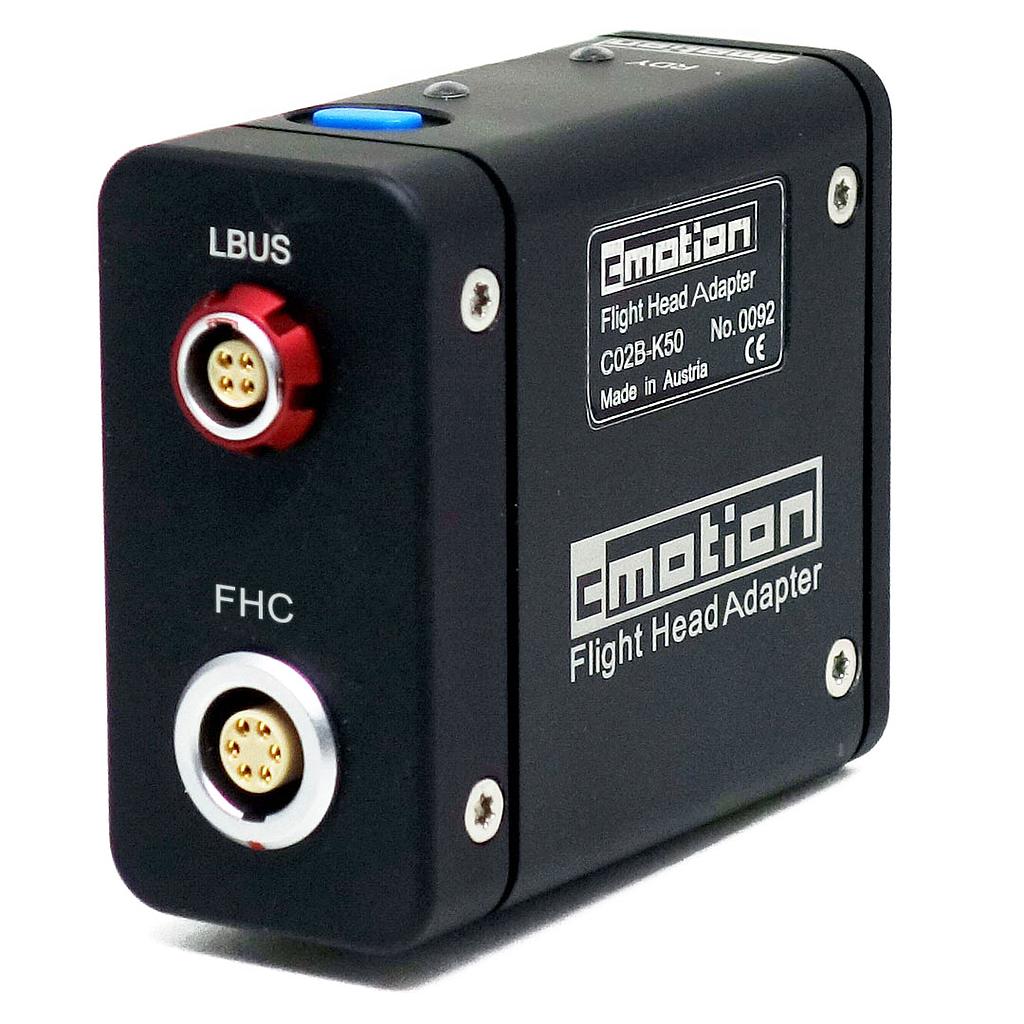 Flight Head Adapter
K2.0016447
Flight Head Adapter to translate the analog Flight Head interface into a digital LBUS protocol for cmotion or ARRI hand unit (cables not included)
The analog Flight Head control panel can be connected to a cmotion or ARRI wireless hand unit through the new cmotion Flight Head Adapter.  This adapter allows the operator to control the zoom axis from the control panel and use the wireless connection between a cmotion or ARRI hand unit and motor box. Once connected and calibrated, zoom control is automatically assigned to the Flight Head control panel. Focus and iris motors can also be connected to the camin / UMC-4 / ALEXA Plus / Mini and controlled through the corresponding cmotion (cvolution / compact LCS) or ARRI WCU-4 hand unit.
cable overview (not included):
·      FHC-1 (C0EE-KL1): connects Flight Head Adapter to Flight Head conrtol panel
·      LCB-7 (C0JE-K07): connects cvolution hand unit to Flight Head Adapter
·      LCB-1 (C0JE-K01): connects compact LCS hand unit to Flight Head Adapter
·      LBUS to ARRI LCS cable (K2.0007318): connects ARRI WCU-4 to Flight Head Adapter
Please download the Flight Head Adapter Product Sheet for more information.