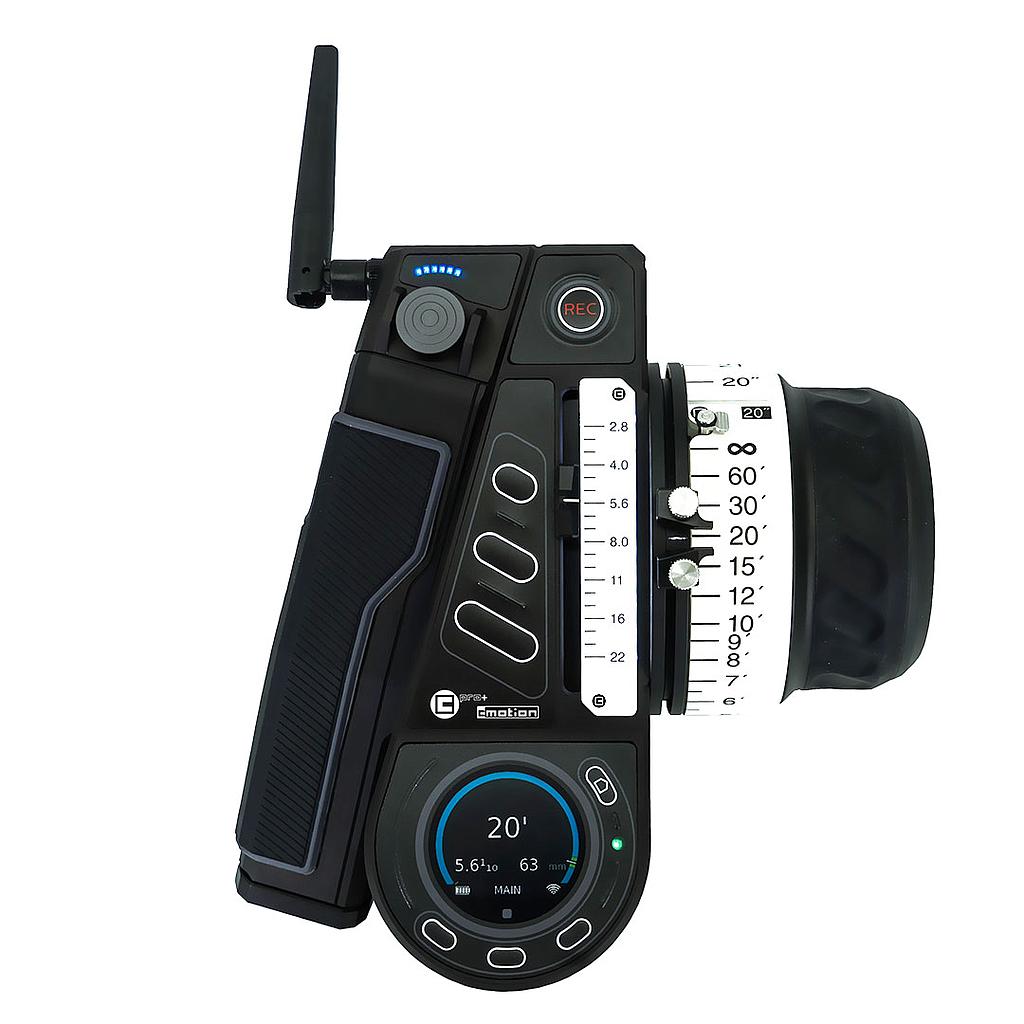 advanced three axis control interface (plus optional 4th axis control through thumb wheel) for cPRO lens control system, including:
- cPRO PLUS advanced focus knob (including variable torque adjustment, 3 additional user buttons)
- DATA and RANGE licence as well as camera control licences for ARRI, RED and SONY cameras
- Swivel antenna
- plain white focus ring
- plain white iris strip
- ctruss, fastener for cstrap
Product Overview
4 axis control

pressure sensitive joystick

optional pre-marked focus rings and iris strips

Knob with mechanical hard stops, backlight illumination and a panic button




Knob torque adjustment

Stealth black design

All licenses included

9 user buttons
Stealth black design


cPRO PLUS an ALL-IN version of the innovative cPRO LCS hand unit. Bringing together cmotion's greatest development in ergonomics, mechanics and software in a new stylish high end design.
Finished in high-end black anodized aluminum with space grey design elements, cPRO PLUS is strong and sophisticated for any shooting environment.
Knob torque adjustment


cPRO PLUS adjusts to your style with its advanced focus knob providing variable torque adjustment. This offers greater versatility to owner-operators and rental houses.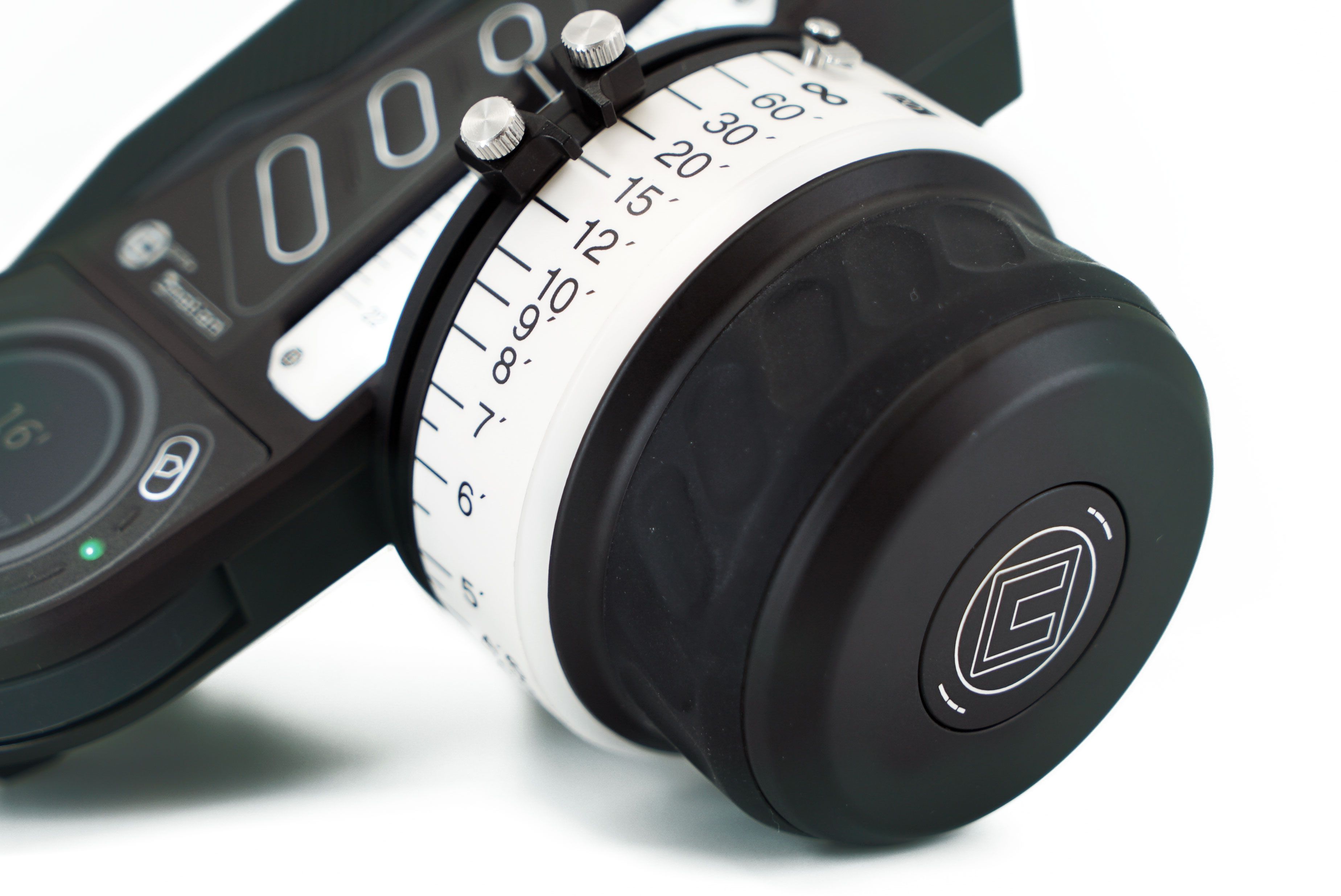 3 additional user buttons


To maximize access to the growing number of cPRO features, we have added 3 soft user buttons to the back of the advanced focus knob to ensure all your customized key features are always at your fingertips.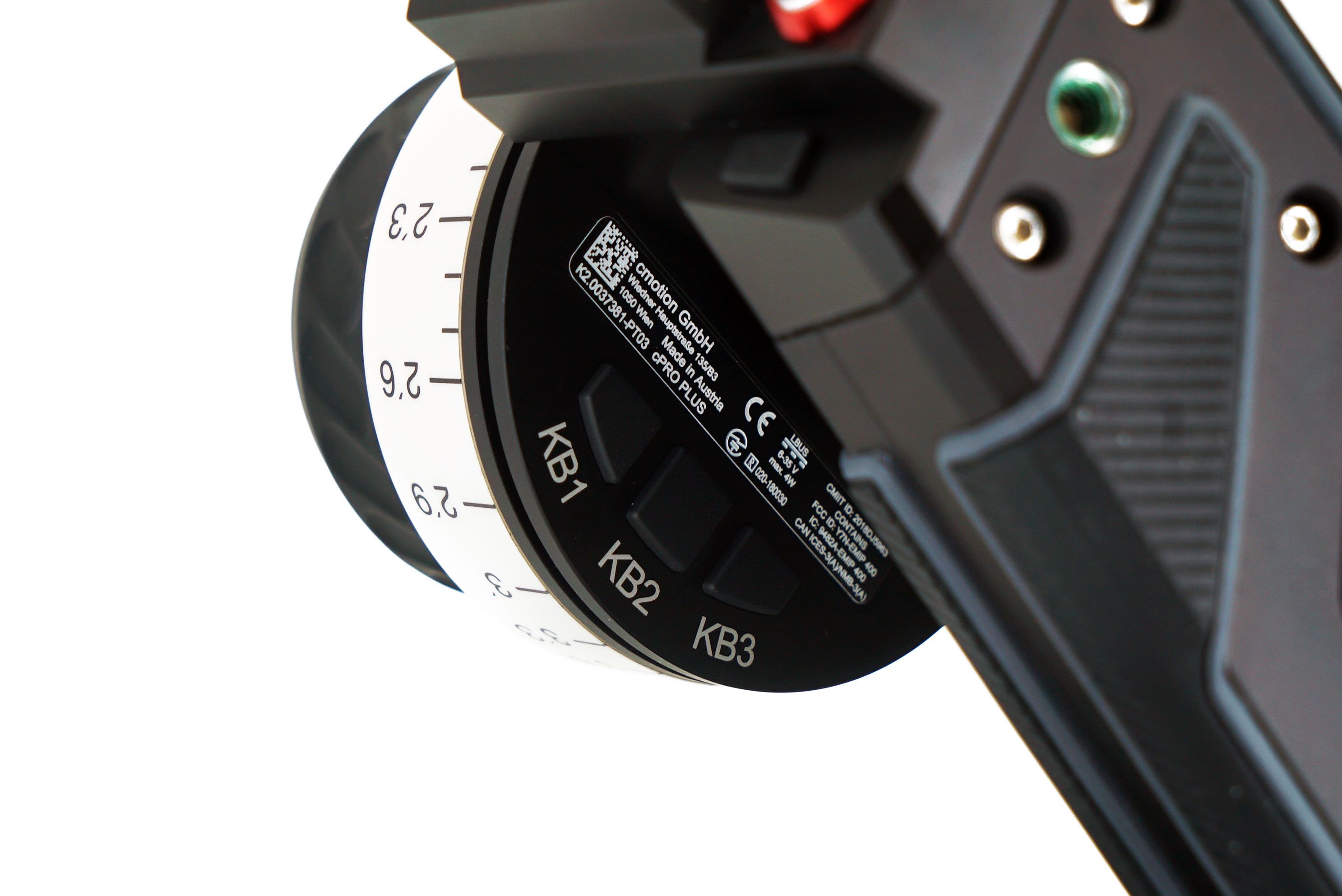 Licenses


Finally, cPRO PLUS would not be complete without ALL of our unique camera control and data licenses loaded and ready to go. So, when you see or work with a cPRO PLUS, you know it is top of the line with all available cPRO features, including ARRI, RED and SONY camera control, DATA and RANGE license.