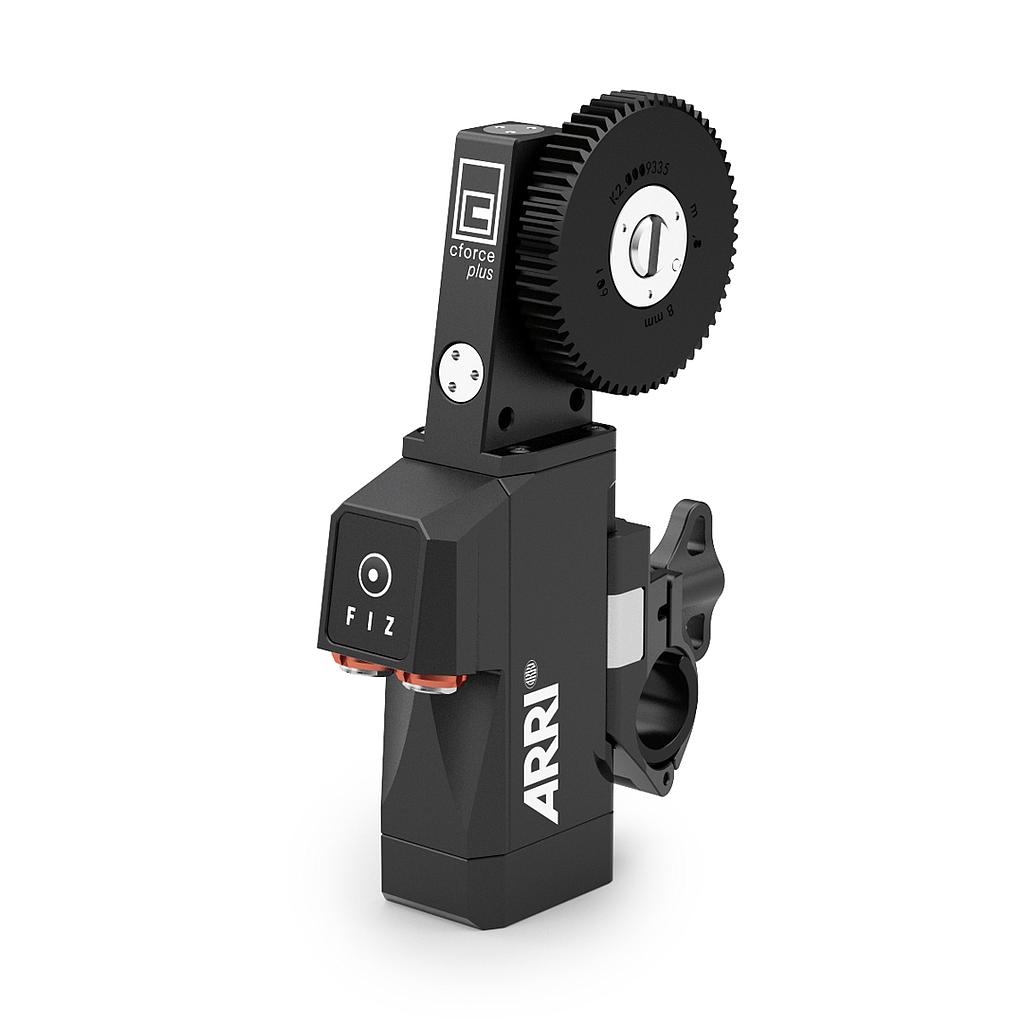 cforce plus kit
KK.0008824
cforce plus motor kit
Developed in collaboration with ARRI, the latest addition to the cforce motor family "cforce plus" combines the convenience of cforce mini's revolutionary function button with a brand new motor. Supplied with a new large 60 tooth gear, cforce plus is not only stronger but also faster than the original cforce motor. The recognizable twin LBUS connectors allow up to 3 cforce motors to be daisy-chained in any combination from any compatible cmotion or ARRI LCS while the new standard split clamp offers superior mounting flexibility. All cforce motors are compatible with cmotion's compact LCS, cvolution LCS, pan-bar zoom, knob solo, ENG adapters plus ARRI's ALEXA Mini, UMC-4 and AMC-1.
Kit includes:
·      cforce plus Motor Unit (K2.0008819)
·      cforce plus Clamp Console 19/15 mm (K2.0008678) 
·      cforce plus Gear m0.8/32p, 60t (K2.0009335)
Note: LBUS motor cables need to be ordered separately.