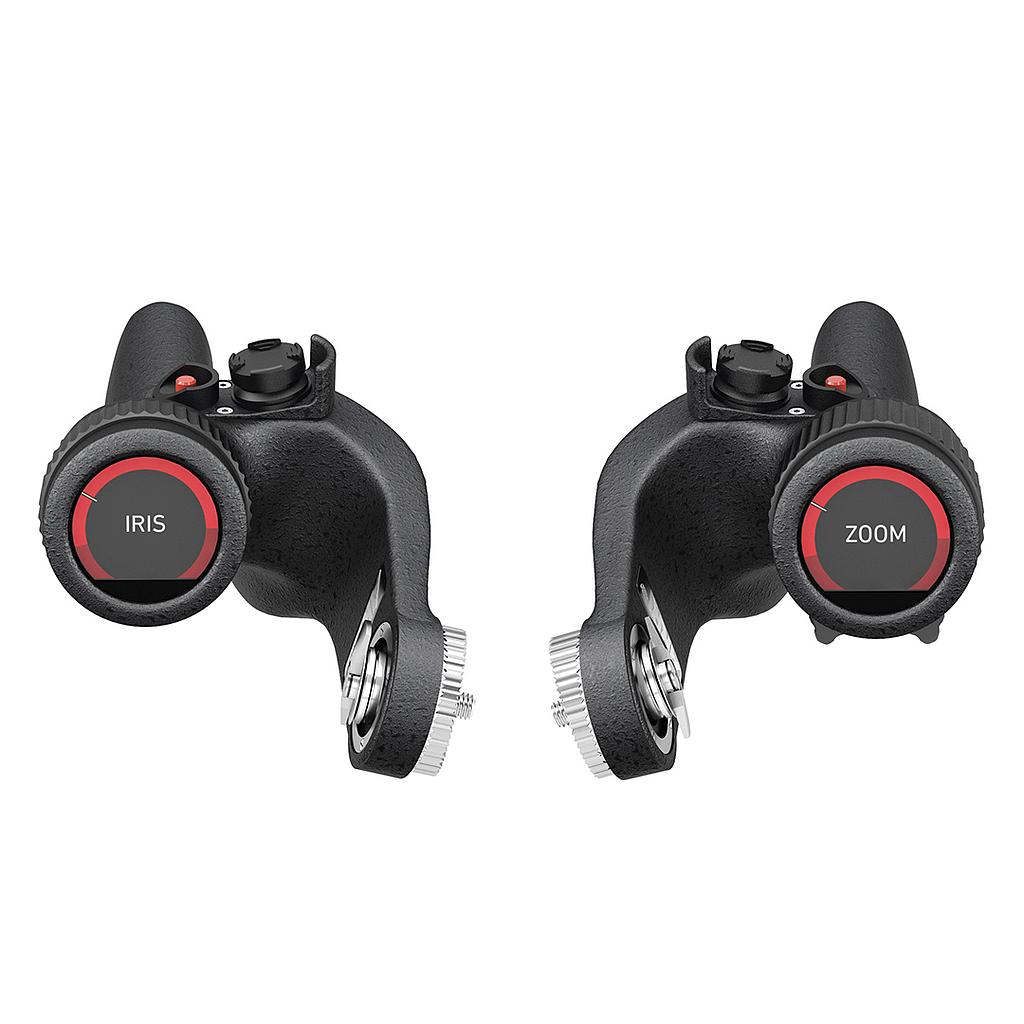 Master Grip Zoom Set for ALEXA Mini
KK.0013210
Pre-configured set with Master Grips and accessories, suitable for controlling zoom lenses on ALEXA Mini cameras.
ARRI Master Grips combine effective camera stabilization with flexible and responsive fingertip control of lens and camera while shooting handheld.

(Arri Ident Nr. KK.0013210 ) Including:

K2.0009493 1x Master Grip Right Rocker MRR-1
K2.0009363 1x Master Grip Left Wheel MLW-1
K2.0012911 2x Handgrip Extension 160 mm
K2.0012921 2x Cable Clip 15 mm
K2.47136.0 1x Extension Tube for Handgrip
K2.0013042 1x Cable LBUS (angled) to LBUS (straight) 35 cm
K2.0013040 1x Cable LBUS (angled) to LBUS (angled) 60 cm
K2.0012965 1x Master Grip Case
Note: cforce motors, respective LBUS cables and 15mm rods/supporting hardware not included!