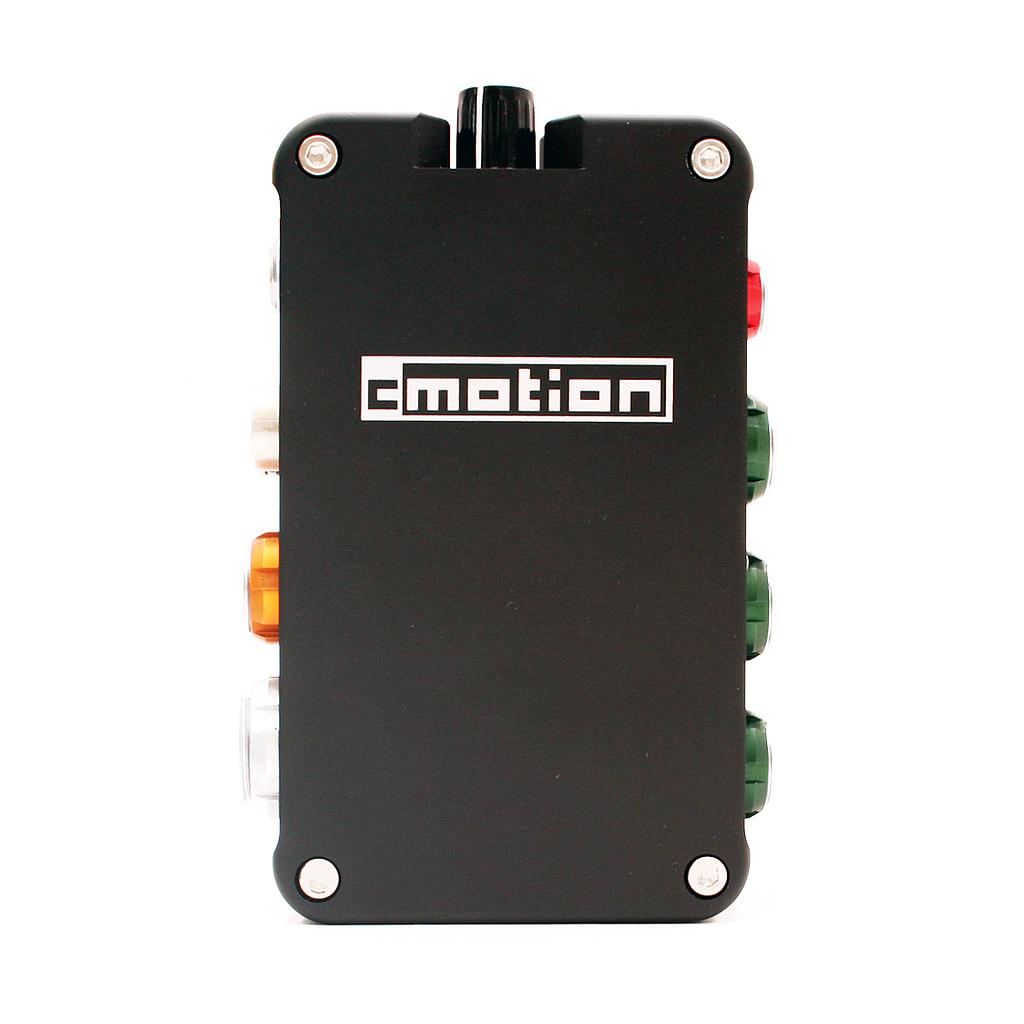 broadcast camin / L
C0EH-K20
camera interface for broadcast workflow and cine style lenses; LEMO motor connectors
The broadcast camin is an intelligent interface designed to control focus, iris and zoom on any cine style lens in any broadcast workflow. 
The analog connector is compatible with both CANON (via CEN-2 split cable) and FUJINON (via CEN-1 split cable) broadcast controllers, while the 3 regular motor ports allow the use of digital motors from ARRI and HEDEN.
cmotion's popular daisy-chain cforce motors can also be used independently, or synchronized for a full 6 motor broadcast solution - all automatically calibrated at the touch of a button.

The potentiometer provides iris adjustment, however common remote control panels gain full iris control through the 16pin EXT – Hirose 12pin interface. The ergonomic cvolution knob solo can also be used for precise iris control at the camera, or through common fiber systems, when located in an OB truck, or control room.

Features:
control cine style lenses in a broadcast environment
control focus and zoom through broadcast controllers
control Iris through camera and OB truck
including VTR, RET function

Please download the broadcast solutions guide or contact sales@cmotion.eu for further information.