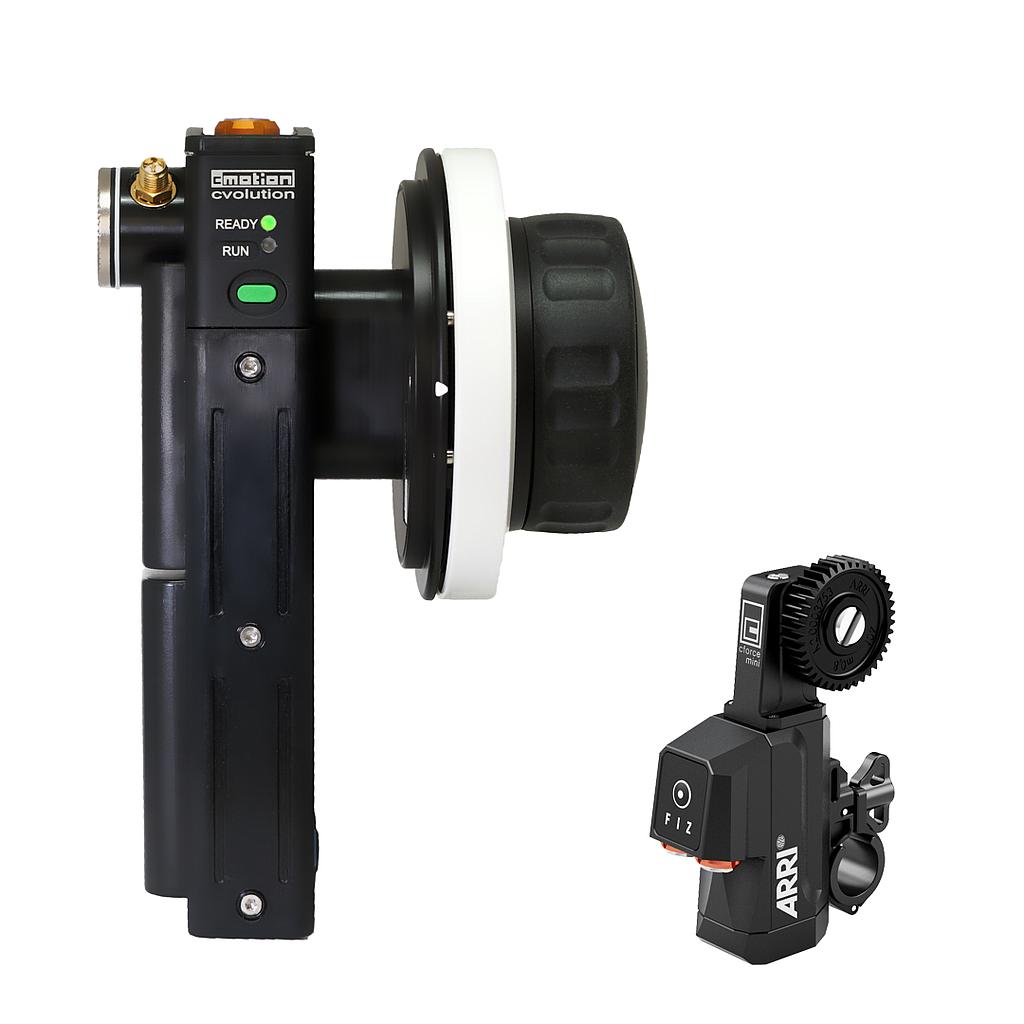 cvolution Alexa mini Starter Kit basic 1-Motor
A102
Ready to use 1 motor wireless lens control set for ARRI ALEXA Mini with basic focus knob and 1x cforce mini (Basic Set 2)
This ready to use 1 motor wireless lens control set offers a professional wireless focus control solution for ARRI ALEXA Mini on both 15mm and 19mm support systems. The hand unit comes with a basic focus knob that can be used in either right or left handed configurations. The direct wireless integration between the hand unit and the camera provides a sleek, lightweight, and expandable set-up. The hand unit can control motor settings, camera run/stop, and display ARRI LDS and camera status.

Set components:

hand unit with ARRI White RF and basic focus knob (incl. 1 marker ring)
1x cforce mini (Basic Set 2) (including

cforce mini Clamp Console 2 19/15mm

,

CLM-5/cforce mini Gear m0.8/32p, 40t

)
cstrap (neck/shoulder carry strap)

2x hand unit batteries
battery charger
LCB-4 motor cable (0.3m)
All new cvolution sets are equipped with ARRI White wireless technology. This enables direct wireless compatibility between the hand unit and both ARRI ALEXA Plus and ARRI ALEXA Mini cameras.
* This set can be expanded by upgrading the hand unit with a slider and/or zoom control module and connecting additional cforce motors.
* Why not upgrade your system with pre-engraved marker rings, travel case, or even the cvolution camin 3M for use with other cameras.